Excellent management philosophy
Passion and vitality of innovation and change are steady source of motive force of development of DEYUN ELECTRIC
Yangzhou Deyun Electric Equipment Group Co., Ltd. (Formerly Baiyun Electric Equipment Co., Ltd.) was founded in September 2002. Deyun covers an area of 200,000 square meters, the registered capital is 202 million yuan, is located in a famous historical city with ancient culture and modern civilization- Yangzhou, China, is a high-tech private enterprise integrating research, manufacture, sale, installation and service.
DEYUN ELECTRIC is certified to ISO9001 quality management system certification, ISO14001 environment system certification, OHSAS18001 occupational health and safety management system management certification. Our products are certified to IEC, GB and CE standard certifications, and China Compulsory Certification(CCC), fully meeting the needs of various industries large electric power construction project and end users.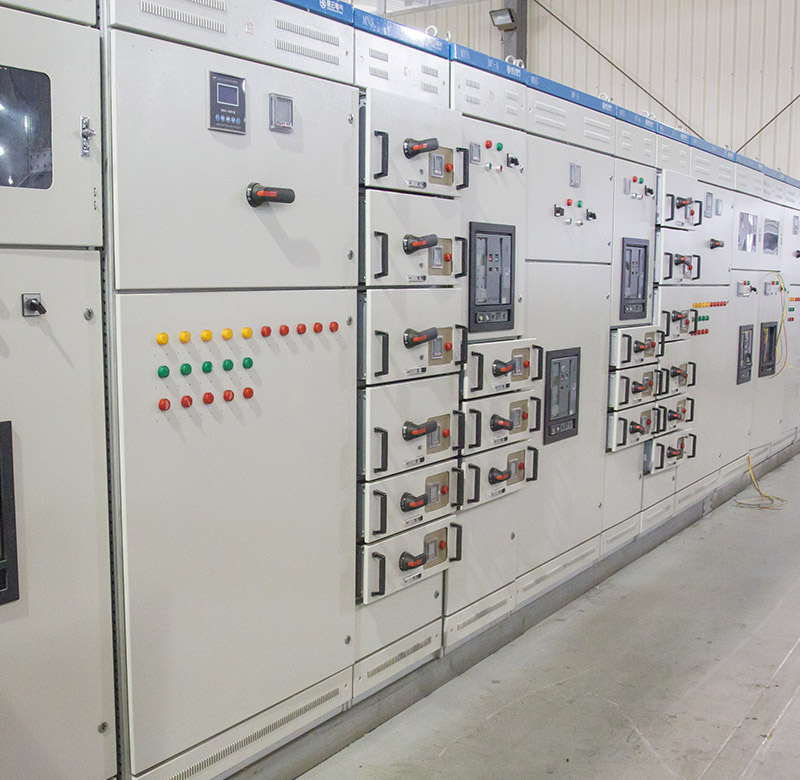 Technology changes life Innovation leads the future
Deyun Electric Group keeps up with the step of times, adheres to scientific and technological innovation, guided by "high technology" and "high quality". Our product concept is efficient organization and excelsior, because of our persistent effort, we are now and integrated service provider qualified with large-scale electrical equipment and systematized distribution network equipment. Our voltage grade ranges from 0.4KV to 40.5KV. our main products include ten series hundreds of products: complete set of electrical switchgear, ring main unit, ring network cabinet, primary and secondary fusion ring network cabinet, box-type substation, indoor vacuum circuit breaker, distribution automation secondary equipment, all kinds of control protection equipment, power quality improvement equipment, and we can undertake 110KV power construction. The product technology has been through the exploratory period of imitation—the growth period of digestion and absorption—the development period of introduction and innovation. We corporate with domestic famous colleges all the time, continue to advance the communication with multinational companies, guided by the satisfaction of customers' needs, keep breaking through, keep surpassing. Professional manufacturing equipment, inspection equipment, test center, escort for the high quality of products, improve quality and increase efficiency for the big development of the enterprise, help Deyun Electric's transformation from traditional manufacturing industry to modernization, informatization, intellectualization.
Industries are thriving if people make full use of their talents, everything is going well if put people first.
DEYUN ELECTRIC attracts employees with good mechanism, inspires employees with good policy, cultivates employees with culture, respects all diligent workers, gathers holders with all kinds of capitals, embraces partners with expertise, and provides a development platform for all like-minded talents.
We have a high-level professional talent team, high standard, high efficient work, high quality service, Deyun people have excelsior craftsmanship spirit, inject soul into products with professionalism and detail, add value to service with speed and transcendence, demonstrate the spirit of enterprise with integrity and innovation.
Myriad twinkling lights, the stars and moon vie with each other in brightness. From vast lands to vast ocean, day in and day out, Deyun's products run efficiently in all walks of life. State Grid, China Southern Power Grid, Rail transit, Belt and Road Initiative, municipal construction, Metallurgical petrochemical, military-civilian integration, wind power, thermal power, hydropower, nuclear power and new energy etc. We continue to provide high quality products and service. Every electric power circuit, connects history and future; beside every power distribution station, bearing dreams and expectation. From individual sales to organized sales, from result-oriented to process control, from overall rationing system to budget system, marketing mechanism innovation is always on the way
There is no best, only better.
The light of the sun and the moon will never change. Deyun people grow up in self-improvement, harmony and integrity, Deyun Electric develops rapidly in high efficiency, innovation and stability. Yesterday's continuous transcendence makes today's Deyun, today's Deyun is bound to step higher, stronger and farther.