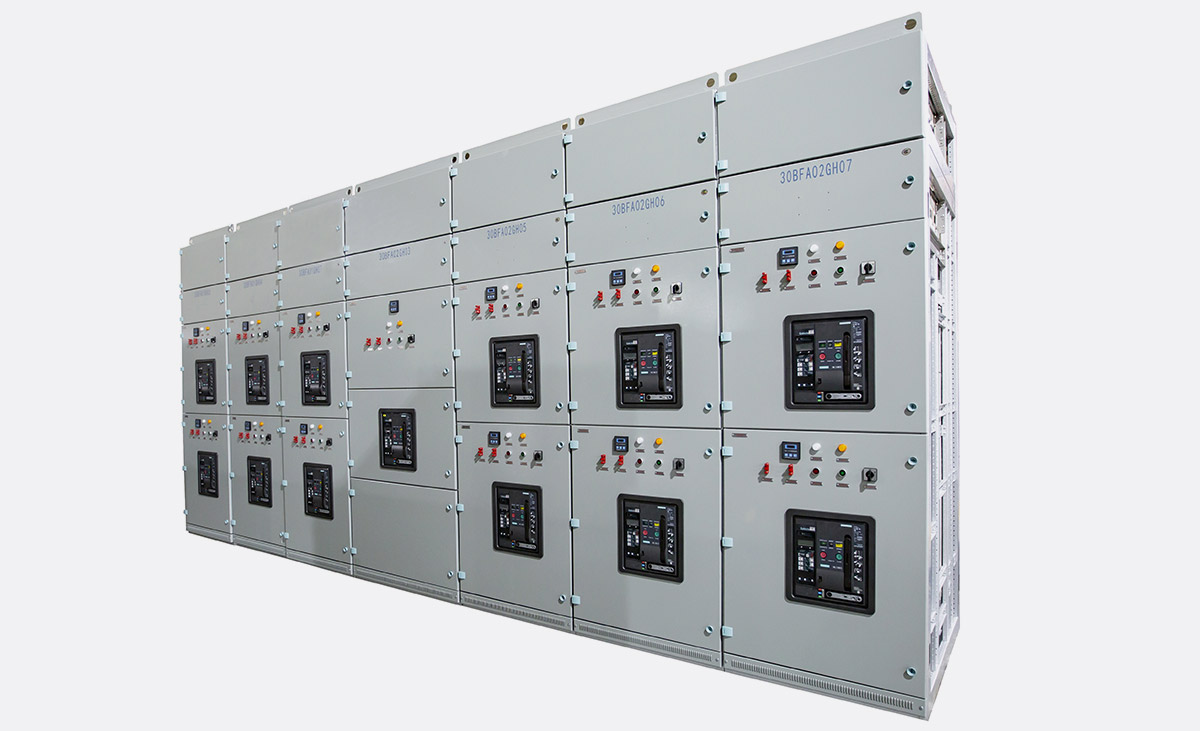 Product overview
Safe and reliable, flexible and diverse:
The low voltage switchgear that passed the type test
SIVACON low voltage switchgear has a standard construction for the construction industry and industrial technology areas.
SIVACON is a low-voltage switchgear developed for the world market, that is, on the one hand, considering the requirements of the so-called single-handedly standard solution, on the other hand, considering local production and the financial and operational benefits it brings.
SIVACON is a switchgear that's being marketed around the world, it can be used in various capacity grades up to rated current 7400A, it can adopt fixed mounting type, plug-in type, and draw out type.
Modular design
Each SIVACON is made entirely of standardized and typical modules. All modules are in compliance with Siemens' evaluation and design index.
Modules have a variety of combinations of possibilities to meet a variety of requirements. We all use high-quality Siemens switching appliances to ensure long service life and high reliability of operation.
- Each equipment passed type test to verify safety and quality
- Ensure the reliability of operation with Siemens switching appliances
- By means of local production, supply and marketing around the world
- Flexible and diverse, make the solution more economical
Product feature
Low voltage switchgear passed type test (TTA)

The horizontal bus-bar is uniformly arranged above the switchgear The rated current of the 3-pole and 4-pole horizontal busbar systems can reach up to 7400A

Rated peak withstand current Ipk can reach up to 375kA The large depth dimensions of the device compartment, suitable for a variety of installations

Device compartments can be divided into different units according to modular structure Switchgear can be installed on one side or back to back
Inlet wire can be up inlet wire or down inlet wire.
The outgoing cable can be connected in front or rear of the cabinet
Main technical parameters
The horizontal busbar is uniformly arranged above the switchgear
The device can be arbitrarily installed into the device compartment, which is independent of the horizontal busbar system and the depth dimension of the switchgear
Functional compartments can be separated as required (forms 1 to 4 in accordance with IEC 60439-1)
The large depth dimension of the device compartment, optimally adapts to the conditions of the switchgear installation site
Reliable wall installation or free ground installation
As for cable, can choose up inlet wire or down inlet wire

Horizontal busbar connection is convenient Cables can be connected in front or rear of the cabinet