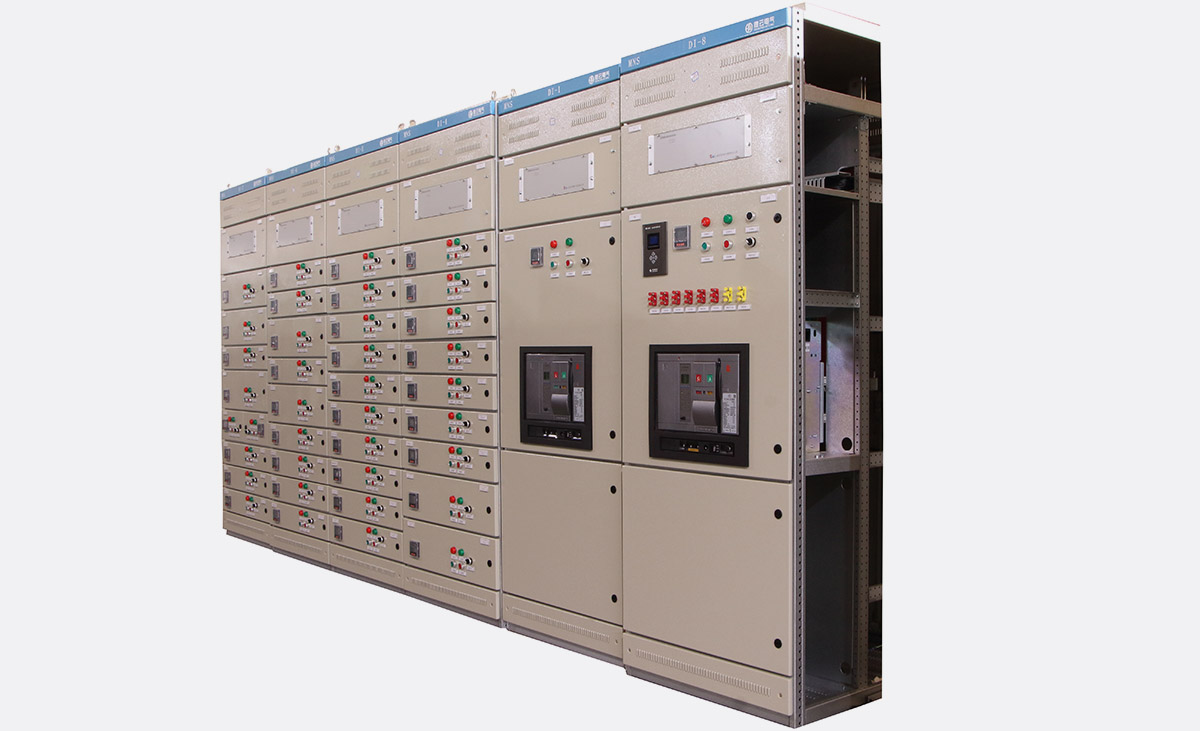 Product overview
MNS type low voltage extraction type complete switchgear is newly advanced products developed by our company, improve its design on the basis of MNS of ABB company Switzerland, the product meets IEC60439-1, GB/ T725.12.JB /T9661-1999 and other standards.
The device is suitable for AC 50(60)Hz, the power supply and distribution system below rated working voltage 690V, used in industrial and mining enterprises, chemical industry, buildings, municipal construction and other power distribution and control.
Product Features
High technical parameters, many series, meet the needs of system design.
Compact design, a single cabinet accommodates many loops, saving occupied area.
Package assembly, good versatility, the module is E=25mm, the combination of various scheme structures and draw-out type functional units is flexible.
The compartments in the cabinet adopt aluminum - coated zinc sheet and high strength flame retardant plastic function board, separated strictly, high degree of security protection.
Perfect mechanical interlocking mechanism function, guarantee safe and reliable operation procedure.
Excellent design and technology, beautiful product appearance.
Main technical parameters
Rated impulse withstand voltage kV
8
Overvoltage level
III
Pollution degree
3
Rated operational voltage Ue(V)
400
Rated insulation voltage Ui(V)
690
Rated operational current In(A)
Horizontal bus-bar
6300
Vertical bus-bar
3200/2000*
Rated short-circuit peak current Icw(kA)
Horizontal bus-bar
120
Vertical bus-bar
85
Rated short-circuit peak current Icw(kA)
264
Enclosure protection class
IP30、IP40、IP41、IP42
Dimensions width X depth X height (mm)
2200×(600、650、800、900、1000、1200)×(1000、800、600)
* the rated current of the MCC cabinet vertical bus-bar is 1600A, and that of the PC power distribution vertical bus-bar is 2000A.
Explanation
MNS switchgear is assembled fabricated structure or fixed separation structure, the basic component is assembled by section E=25mm as module interval mounting hole. All the components of the cabinet frame are galvanized, secure the connecting line basic framework with tapping screws or class 8.8 hex bolts, and add corresponding door, blanking plate, partition, install brackets and busbars according to the plan change, a complete device is assembled by components functional units, internal dimension of device, accessories and compartments' dimension is modularization (E=25mm) changing.
The switchgear is divided into three rooms: that is, the horizontal busbar chamber (at the back or top of the cabinet), functional unit compartment (In front of the cabinet or on the left front), cable compartment (under the cabinet or on the right front). The compartments in the cabinet adopt aluminum - coated zinc sheet and high strength flame retardant plastic function board separated, the upper and lower drawers are separated by metal plates with ventilation holes, effectively prevent the accident expansion of the switch caused by the fault of flashover and busbar, or other line short.